Ok as some of you know every march there are two big music conferences in the US: SXSW in Austin and WMC in Miami. This year we went to both with a trip up to Red Bull's Crashed Ice event in Quebec City in between. It was the weirdest routing ever - but it make for a great couple of weeks. Here is what happened:
The number one thing first thing to do in Austin, Texas is eat mexican food &/or BBQ with Prince Klassen &/or Dj Mel - we got to do both so that was a good sign that the whole trip was going to be ok.
The first night we started off playing with a bunch of Canadian friends of ours at an event called Oh Canada. Bonjay, Grand Analog, Co-op & Hunnicutt, DJ Huggs and Birdapres were all there too. We were all bragging about the gold medal and drinking Rye while saying please and thank you incessantly to everyone we saw.
Top Billing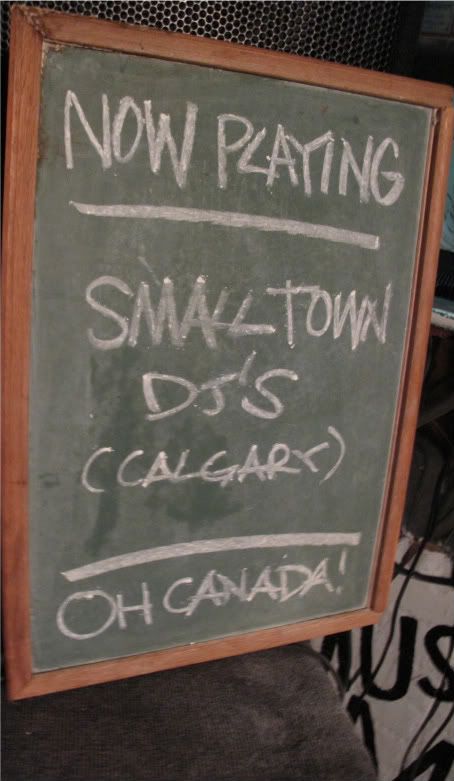 Co-Op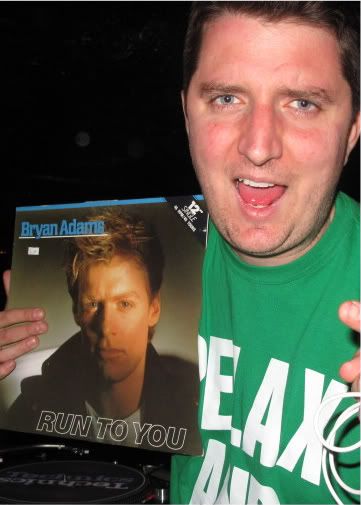 Then we made the move to Beso Cantina where we played the Gigacrate party with the great crew of Sammy Bananas, Bird Peterson, Apt One & Jayceeoh. Big thanks to Nick at Giagacrate for having us - it was great night to kick things off.
Sammy & Mike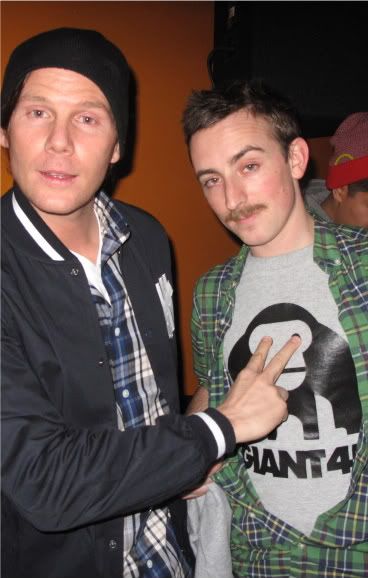 Jayceeoh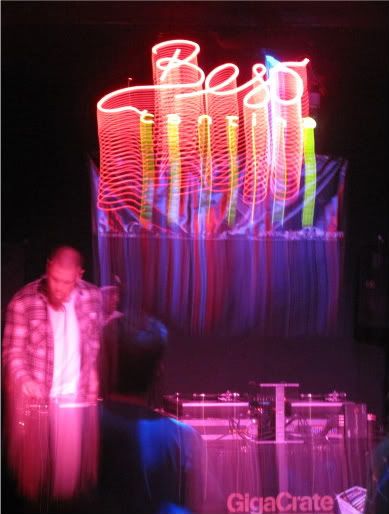 The next day we played with Sammy again in the afternoon at a great skate shop in Austin called Complete. But not without squeezing in some time for BBQ. MMMMMMMMM.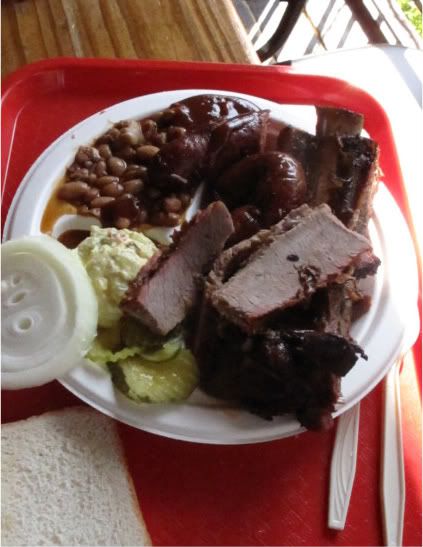 Look at this guy - a top banana.
Then it was over to Do it To It 3, Burlesque's annual SXSW shakedown. Burlesque Design are the dons from Minneapolis and they have great taste in music so we knew it would kill. Thanks Mike Davis!
DJ Pump & Hedspin, Mike 2600, Dj Mel & Smalltown Klassen got the room going with some heavy disco vibes
Then Cubic Zirconia blew everyone's faces off - wow they were great. Like Cajmere meets LCD Soundsystem meets Aaliyah.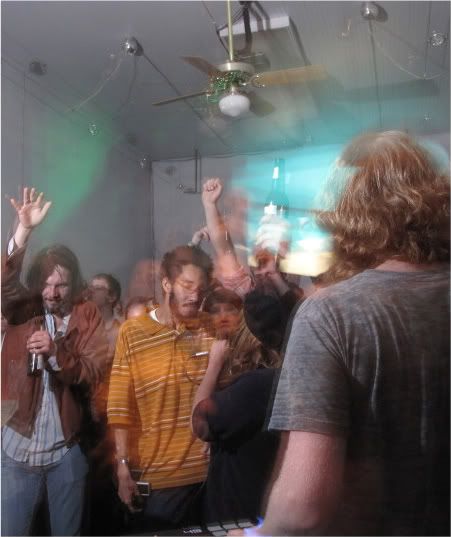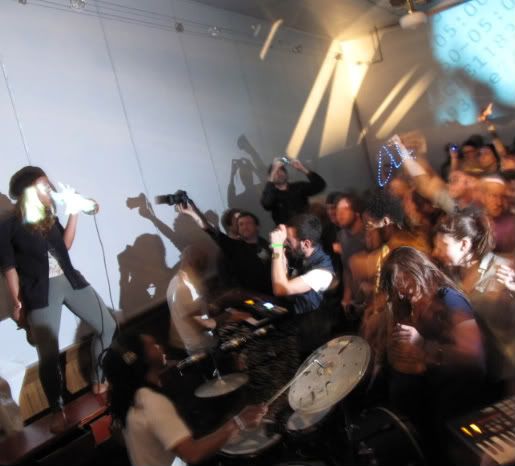 And that was it for Austin - short and sweet - and we were headed to Quebec City for Crashed Ice. Literally hours after landing I was on a snowmobile in the Quebec forest (I don't look official at all - what a ski-doo nerd):
And Saturday night was the big Crashed Ice event. It's basically a full contact downhill hockey race through the streets of Old Quebec, and a hundred thousand people come to see it. It's like human Nascar in the winter.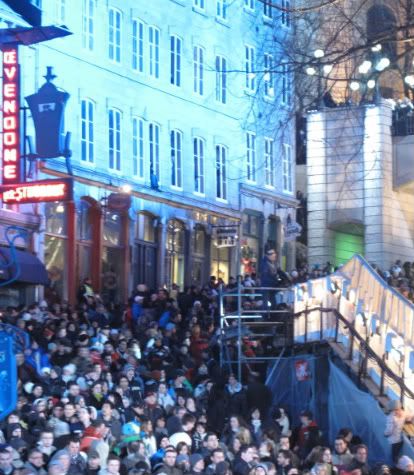 We played the big afterparty with Team Canada DJs also Grahmzilla was there so it was great to catch up with those dudes - the club was crazy.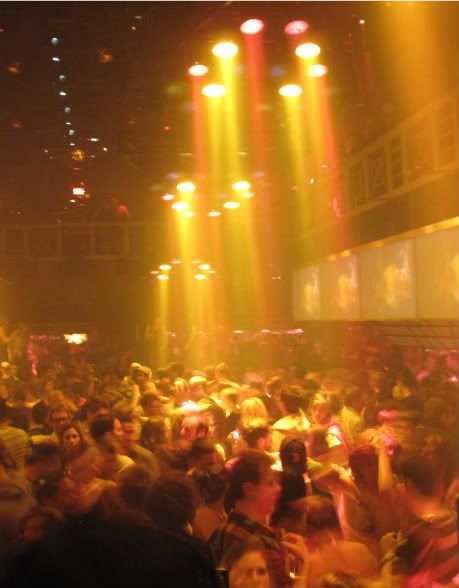 Team Canada repping Les Nordiques. Les Thugs.
Thanks to Kenny and Pete at Red Bull for having us to the event again. Quebec City is one of Canada's gems - if you haven't been there try to check it out sometime. The old buildings and awesome french people who love maple syrup make it the best time ever. Je Me Souviens!
Au Revoir Quebec, Bonjour Miami.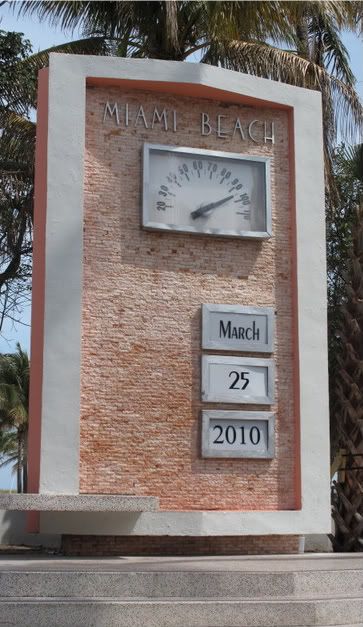 Miami was a big blur of clubs and beaches and clubs. I remember Toddla T, Jack Beats, Shy FX, & 12th Planet killed it the first night:
So did Camo UFOs - with MC ? on the mic!!!!!!!!!!!!!! Lighta!!!!!!!!!!!!!!!!!!!!!!!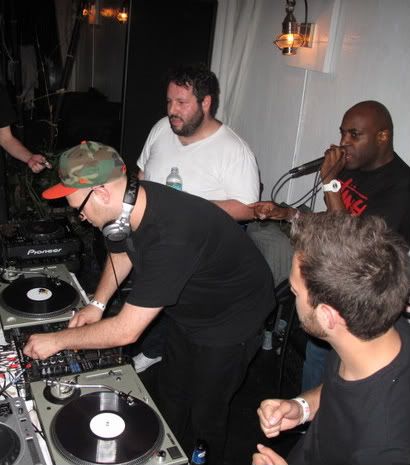 Plus I got to meet The Fat Jew - a life goal of mine achieved. He is better than everyone else.
Hanging out with Miche and Jess Jubilee two of my favourite animals. Jess is like a party angel.
Then the next night we played the Stirling Showcase with Ayres, Jubilee, Sammy Bananas, Tittsworth, FK5, Camo UFOs and Neoteric aka the best crew ever. Splack Pack and 2 Live Crew played in the main room too - Miami is crazy!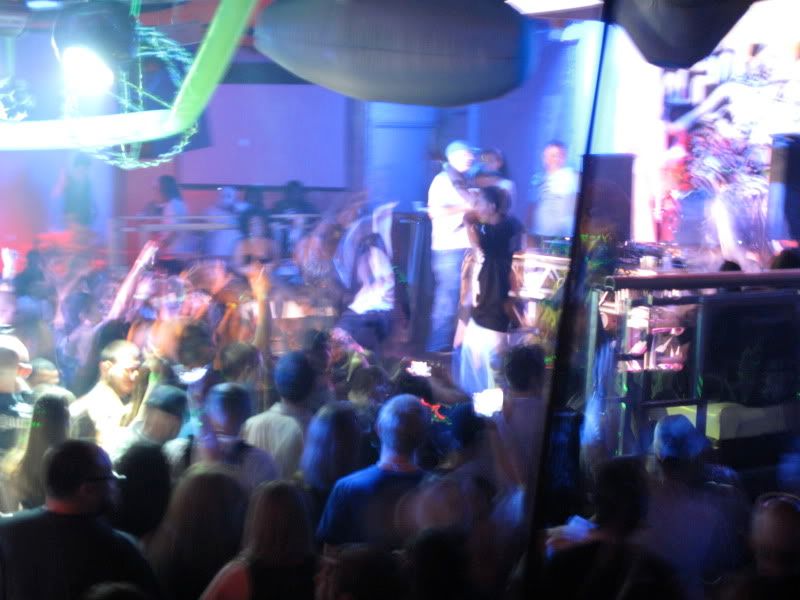 Mike B and Neo (two of the best djs)
Zeeee!!!!!!!!!!! and the Vancouver crew were in the building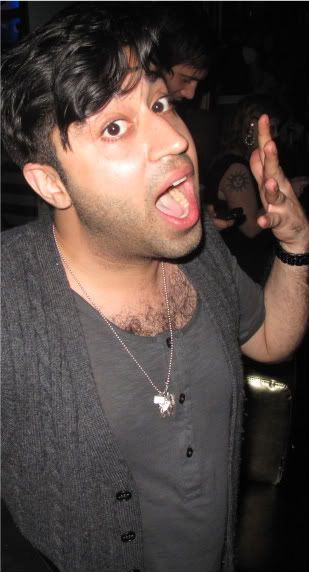 So those were some of the fun parts of the trip. I've been sleeping for days since getting home so that's why it took a while for the update sorry. But seriously - next time you should come. Thanks for reading.