Holy moly - what a time. Mike and I went to do some shows in Europe & the UK at the end of November, and Dawn came with us! It was a big success.
We got in to Paris on Thursday with a night off - and our homies Nadastrom were playing in town that night with Brodinski, Primary 1 and Boombass from Cassius & La Funk Mob.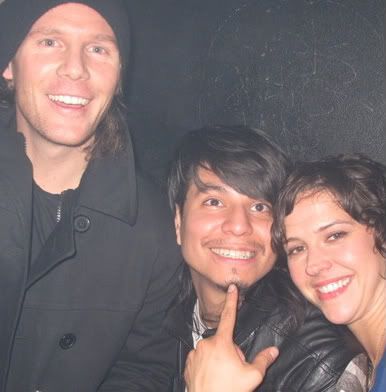 It was great to see Dave and Matt tear up the club in Paris, and also Boombass who has been a hero of mine forever. He played a classy and fun set and the Parisien kids were going off.
The next day we met up with DJ Ayres (Quasimodo) who was playing with us at Casino Noveau that night, and went walking around town. We headed for the APC store and bumped into Mehdi of Ed Banger: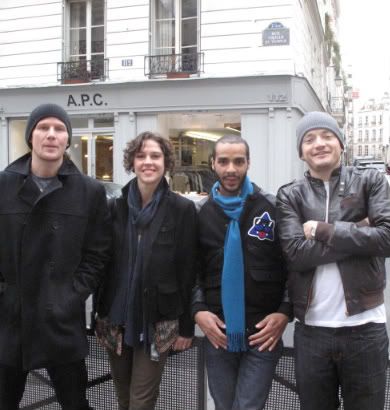 Looking super French.
This is where Ayres (the hunchback of Park Slope) lives: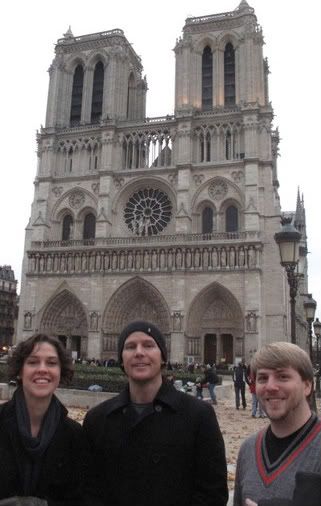 It was nice of him to let us see his house.
That night at the club was so much fun. The Beat & Juice crew took great care of us. And the club was jamming. Thanks Paris!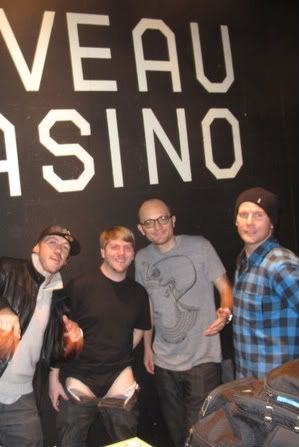 Next it was off to Helsinki, where we basically headed straight to the club - we were playing at Siltanen with Fiskars, Flipperi, J Laini, & TaneLee. It was part of the Lifesaver Records 10 year anniversary - and one of the funnest nights we've had in a long time. We felt really honoured to be a part of it. They were all playing awesome vinyl, so we felt bad playing Serato but oh well.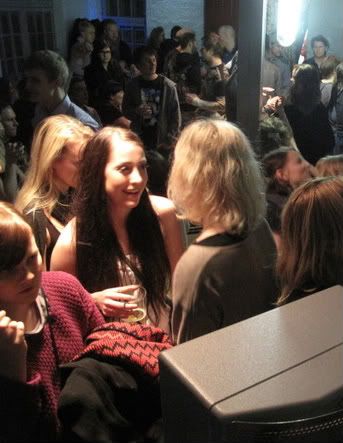 "My brother Fiskars" - that sounds like the name of a sitcom.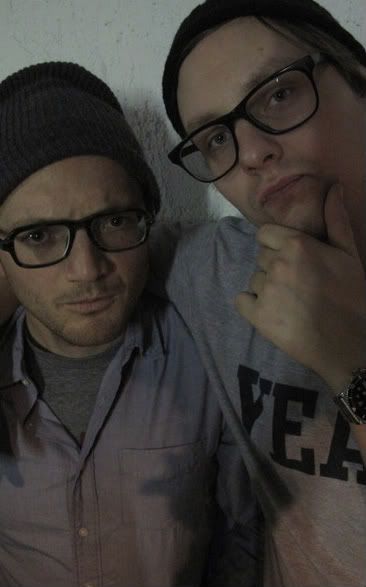 The next day the homie DJ Anonymous took us too see Helsinki, and eat some Finnish food. I had herring: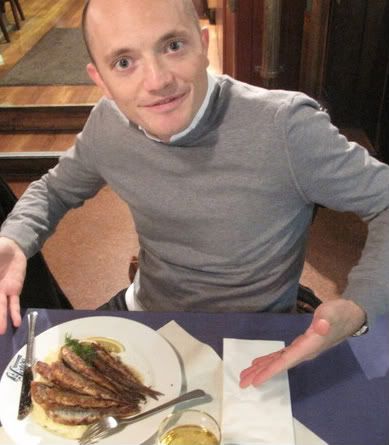 And I also ate Reindeer! Santa's sled might be a wee bit slower this year.
Ayres & Nadastrom kept following us around: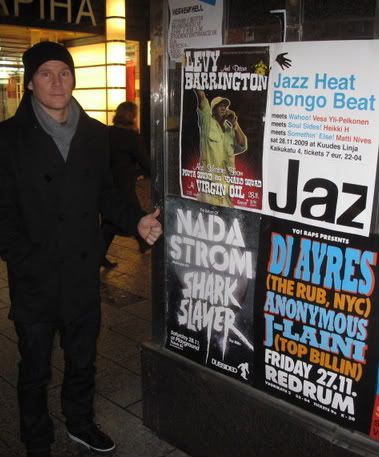 So after the great time in Helsinki we headed to London where Jo met up with us and we had a couple days off to check out classy things like museums & art: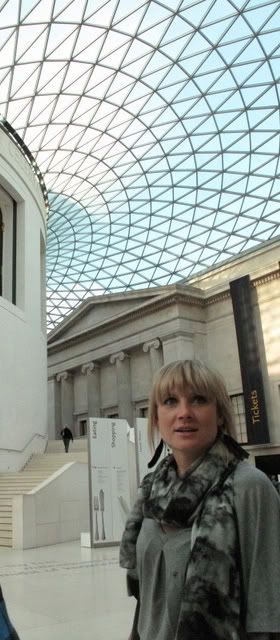 We felt really lucky to be back at Fabric on Friday night again, playing with Ali B & Mat The Alien. The Alien killed it and we got to play afterwards - it's such a legendary club that it's surreal to play there even the second time. In the booth: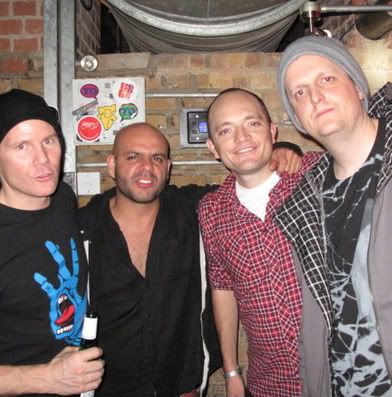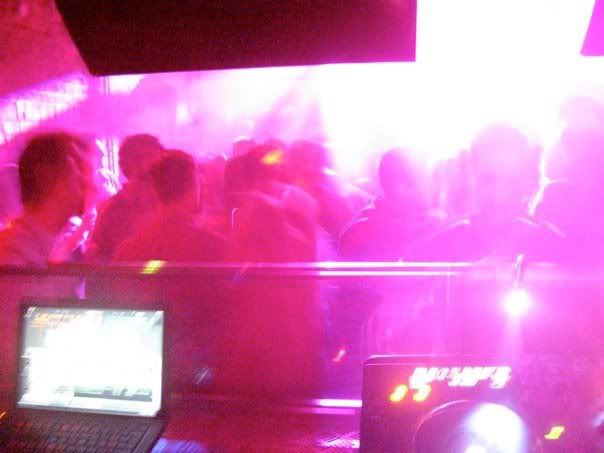 Then we got to play the legendary funk night on Saturday at Paradise. A ton of Calgary folks came down - it was so awesome.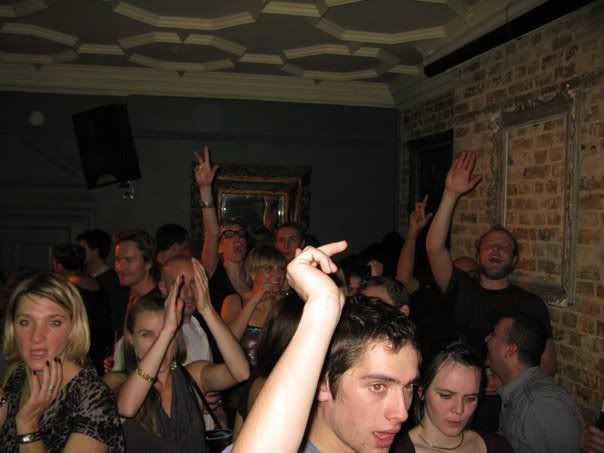 Maya!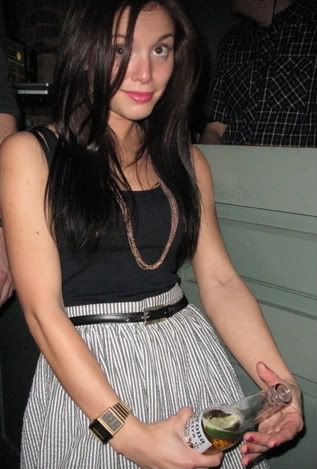 Claire!
We had the best hosts in London: Ali, Dre & Dee - and it really made all the difference. THANKS GUYS! So that was the trip! A total blast and I can't wait to go back. Until then I leave you with this: