Hanging out in the clocktower, Hampstead, London:
So I forgot to mention before we left London for Helsinki we went and checked out our homie Alex XXXChange who was playing at Cargo with Boy-8-Bit. Then afterwards we all headed to Fabric where Sinden, Zinc and Fake Blood were on the bill. It was such a great night of music - my head was spinning from the awesomeness.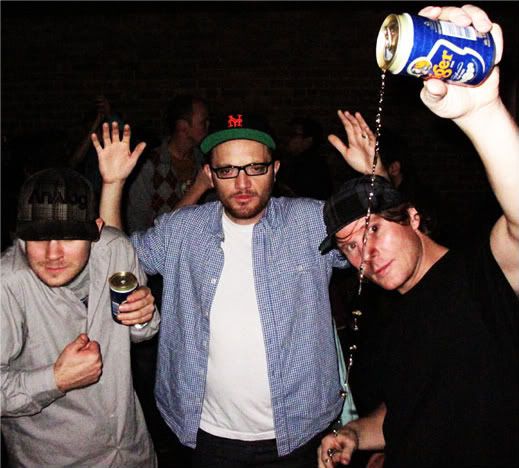 So back to Helsinki, after the show there we were able to hang out for a couple days. It was such a great place. It's safe to say The Smalltown DJs are now officially "Finnantics"!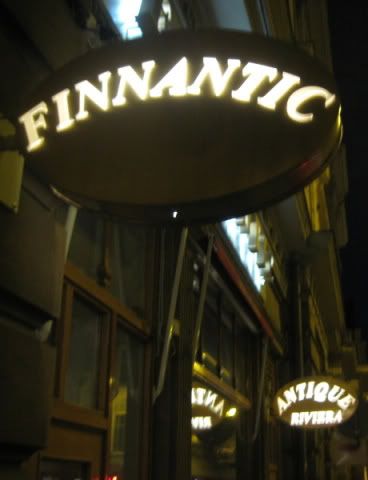 The Top Billin Crew - aka The 5 equally powerful and intelligent monarch rulers of Finland - Sampo, Jussi, Heikki, Leo, Nenis: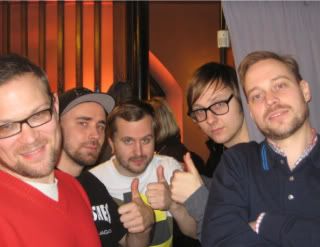 Heikki showed us around the city
And we got to take part in some traditional Finnish activities and games, like "Figure out which letter isn't on the side of this building"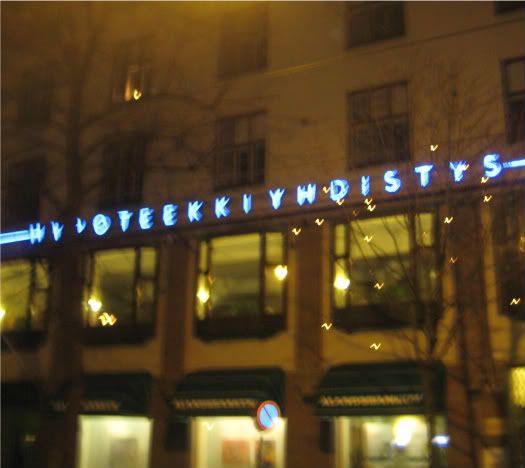 "Reindeer Rodeo"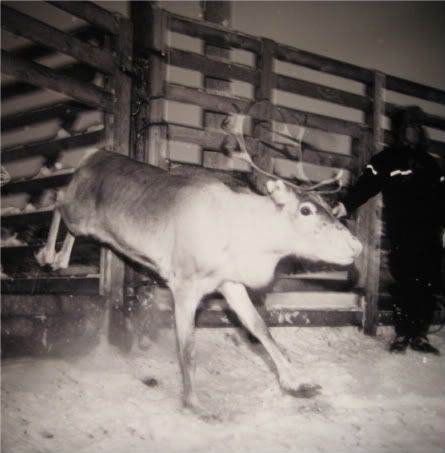 Followed by "Reindeer Soup" mmmmmmm - cute AND tasty.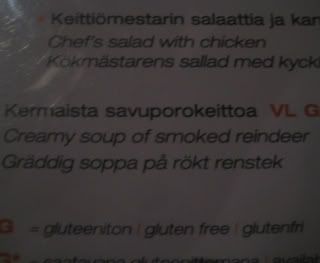 and "Let's burn down the airport with these giant matches"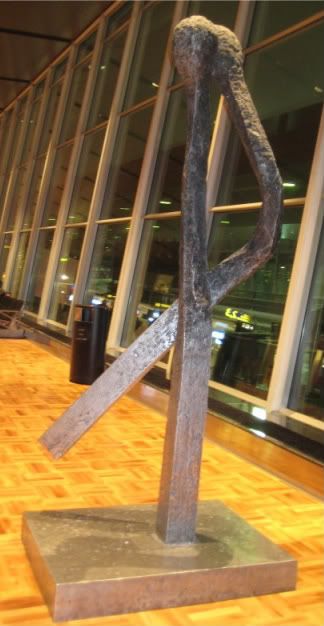 As the snow started to fall that was our cue to leave town, destined to return at some point
After Helsinki we headed to Cardiff, Wales.
The people there were great, and despite being only a couple hours from London, some of the Welsh speak their own language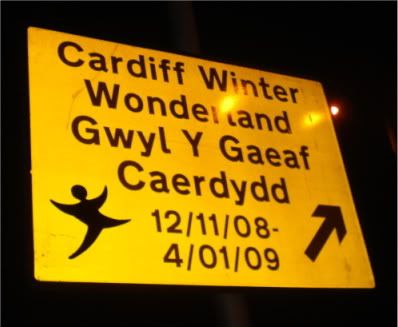 To translate: "Gwyl Y Gaeaf Caerdydd" means "12/11/08 - 4/01/09"
We had a blast, it was the one year birthday of Plan B at Basement Bar - Stu and Rodski were running tings
Then we hopped on a plane to Shannon, Ireland - for the last show in Galway.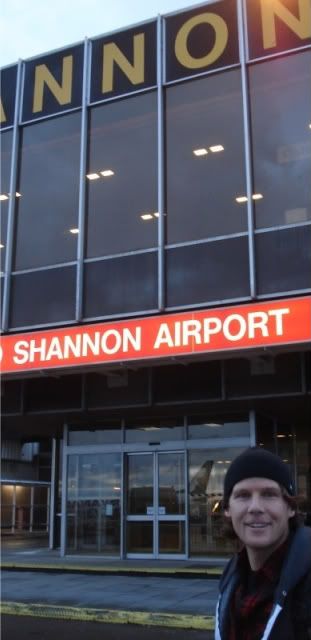 We were greeted by a band of small but talented singing Leprechaun Santa Clauses
The Irish have their own language too (Gaelic I guess?)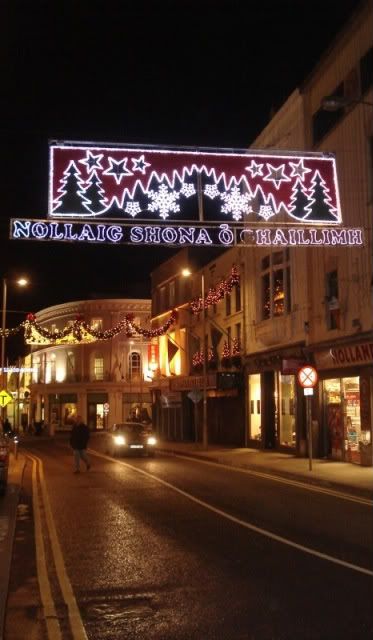 This means "Merry Christmas from Galway" (I think) - either that or "Get out of our town Canadian Scum"
The Irish also have their own beer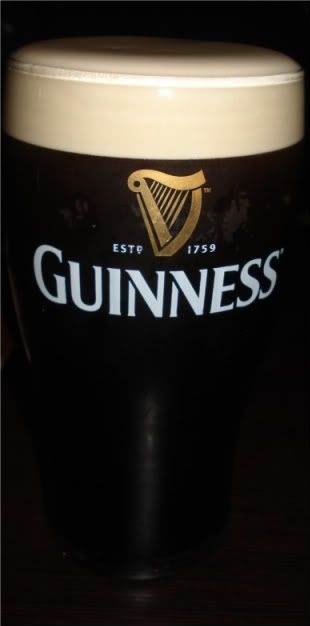 We eased into it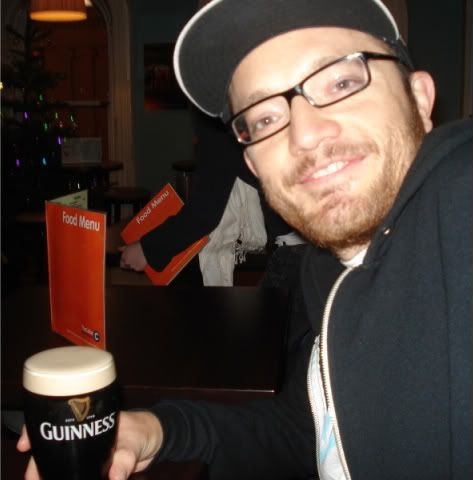 and discovered that Guinness does taste way better in Ireland
So we had more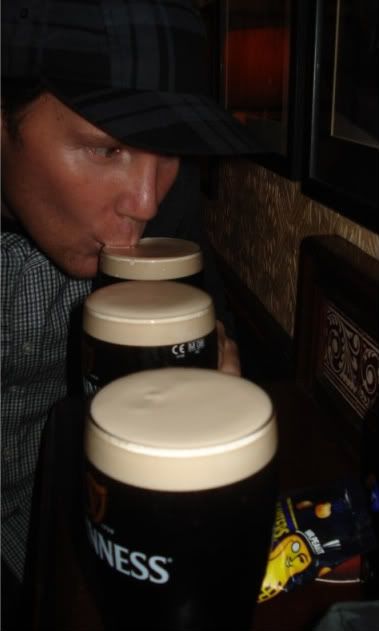 The last show was a great one. The Irish folks were super funny and nice. Cant wait to go back.
I think you can see Newfoundland from here
Streets of Galway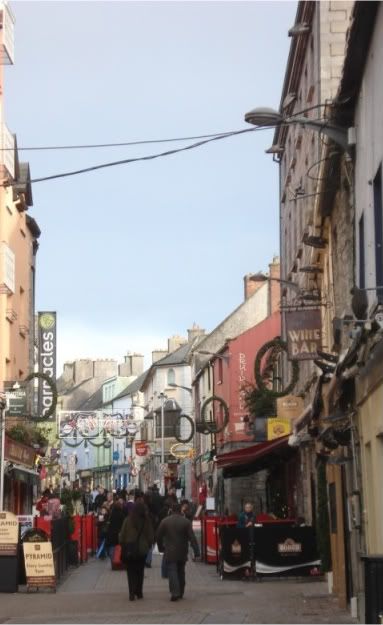 So that's it. Great times were had. Evvy chunes were played. And we learned to live a little bit along the way.
Big Ups to Ali B, Shaun at Fabric, Sinden, Skream, Dom Stanton, Steve and Rob at Faze 2, TOP BILLIN, Brendan, Stu & Rhod, Antoine, Sweet Fred, Zizek Soundsystem, ASkillz, Fuzzbox, The Orange Rooms, Dre, Joanna, and all the party people we met.